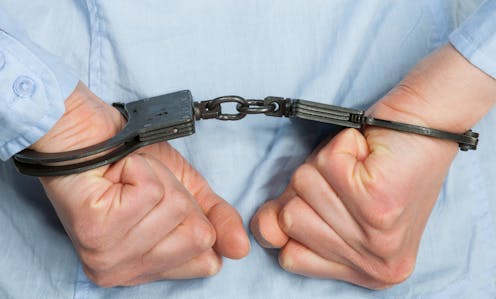 An arrest warrant is a document granted by a court of law allowing law enforcement to detain a suspect in relation to a crime.
Are you concerned that an arrest warrant could have been made against you or your family member? You may want to consider an arrest warrant search. Performing the arrest warrant search online is without a doubt the most convenient, rather than going to your courthouse to check.
But, how do you search for an arrest warrant online?
There are different options when it comes to online arrest warrant search, which will be detailed below.
Checking Online Public Records For Arrest Warrants
The online public records database contains warrants issued statewide. You can have instant access to an arrest warrant issued by different courthouses statewide. Searching the online public database, you can find arrest warrants with the report that indicates why the court issued an arrest warrant.
Public records databases can be accessed at any time of day. All you need to do is provide the full name, as well as the city you are searching, and full records will be shown. A public records search is fast and convenient, and provides access to information on any person served with an arrest warrant.
Visit The Law Enforcement Websites
Another approach for an arrest warrant search is to visit the warrants and fugitive division website. When an arrest warrant has been issued, the details may be uploaded on their website. However, you are restricted to the arrest warrants issued within your state. Many police departments take time to upload their warrants as well. The information presented may be lacking, and doesn't necessarily depict all of the currently active warrants in your state.
County Court Websites
Some county courts will publish active warrants onto their websites. If you want to conduct an arrest warrant search, they are a potential source of information. However, only larger counties and police departments are likely to keep their websites up to date. If the local police serving your state are not well staffed, you may have to conduct a manual arrest warrant search. If so, you will have to fill out an online form, detailing the reasons why you need an arrest warrant search, in order to view the full record.
An online public records database can provide the most convenient and reliable way for arrest warrant search. These databases provide access to millions of consumer records. All that you need to do is enter the full name of the person you are investigating. You should be able to receive a full background report within a matter of minutes.
What Happens If You Have An Arrest Warrant?
Once the police department or the court determines that a suspect should be interrogated for possible involvement in crime, an arrest warrant is issued against the person. Therefore, if the arrest warrant search turns out positive, it means that the police have the right to take you into custody. This is regardless of who you are, where you work and where you are. Note that an arrest warrant is not necessarily proof that you were involved in the alleged criminal activity, just of suspicion.
When an arrest warrant has been issued by the court, they may call you informing you of the warrant. However, an online arrest warrant search is the most convenient and straightforward to find out what charges have been placed before you. Therefore, here are some things to consider if an arrest warrant is issued against you.
If an arrest warrant is issued you should contact a local attorney immediately. Remember that this does not stop the police from arresting you. However, with the lawyer's assistance, you can make a more informed decision regarding your warrant.
Never Try Running Away From The Law Enforcement Agencies
The best thing to do when an arrest warrant is issued is to cooperate with the law enforcement agents. The police are well connected and they will get to you before you can arrive at the nearest airport. Cooperation is key. Remember that in the eyes of the law, you are innocent until proven guilty. You can also request to speak to your lawyer in case the police caught up with you unexpectedly.
Find Out Whether A Bond Can Save You From Serving A Jail Term
Sometimes, the court may issue an arrest warrant with an alternative for a bond. If so, this just means that you can pay the bond, rather than going to jail.
Are you interested in conducting an arrest warrant search? Checkout SpyFly, an online public database, for a complete report on arrest warrants. Their public records database provides accurate, up to date information. Visit their website, and be assured that you will receive a fast and convenient search tool for arrest warrants.
SpyFly provides consumers affordable, immediate access to public record information. Federal laws prohibit businesses from using SpyFly's service to make decisions about employment, insurance, consumer credit, tenant screening, or for any other purpose subject to the Fair Credit Reporting Act, 15 USC 1681 et seq.