Family-based immigration refers to the process of immigrating to a foreign country on a basis involving the spouse, children and/or immediate relatives of an eligible United States citizen. As you may know, there are some limitations on family-based immigration. These include the limit on the number of family-preference visas that a person may receive, as well as the fact that the visas are only available to citizens of certain countries.
Immediate Relative
Immediate relative family-based immigration is the most common type of family-based immigration. This category is especially designed to meet the needs of very close relationships. To qualify for this visa, you have to demonstrate that you have a 'close' relationship to a United States citizen. In addition, you should also have proof of your citizenship. For example, you must show that you are legally married to a US citizen, and that you have a child who is a US citizen or eligible for naturalization.
Generally speaking, there is no numerical cap on the number of immediate relatives that the U.S. government may accept per year. However, the annual quota is often lower than the actual number of eligible applicants. Similarly, the size of the quota is largely dependent on your location. Thus, it is important to have a legal immigration attorney to help you understand what your options are.
The benefits of this kind of immigration are numerous. Not only does it allow US citizens to sponsor their foreign relatives for permanent residence, it also allows you to obtain a green card without having to go through a lengthy visa process. Moreover, this category of immigration does not have any waiting times, so you won't have to worry about a long wait before you can begin your application. And if you are lucky, you may be able to adjust your status simultaneously with the immigrant visa petition.
It's also important to note that there are many categories of family-based immigrants. Each one is ranked in order of preference. One of the better categories is the Immediate Relative category. Here, you can petition for your spouse or children. Other family members may have a longer waiting period.
The most important aspect of this category is that it allows you to have a green card, or obtain temporary status, while you are still abroad. There are also a few other benefits. Besides the aforementioned, unauthorized employment does not prejudice a green card case of an immediate relative. Additionally, there are a few special rules regarding overstaying your visa. If you emigrate without permission, you will face a bar to re-enter the United States.
Although this category is not as comprehensive as the other two, the benefits are still significant. In particular, the'magic number' (the number of times you can apply for an immediate relative family-based immigration visa) is unlimited. As a result, you can essentially file for an immediate relative family-based immigration visa whenever you want. Hence, it's worth considering this as your next step.
Another benefit of this category is that you can sponsor a variety of relatives. These include your parents and unmarried children under the age of 21. Furthermore, this category includes your orphaned child if you have adopted him or her overseas. Of course, you must prove that you have the financial resources to care for your family. You may even be able to obtain an affidavit of support, which obligates you to support your sponsored individual for the rest of his or her life.
Spouses And Children of LPRs
Family-based immigration is a legal process whereby lawful permanent residents (LPRs) sponsor their family members to immigrate to the United States. LPRs are granted green cards, which allow them to live and work anywhere in the country. They can also apply for citizenship. The process depends on the nature of the relationship. Some families will have to undergo consular processing to achieve their citizenship goal, while others can achieve it through the family preference system.
There are many different categories of family-based immigrants, but the most common are spouses, children, and siblings. These family-based immigrants typically receive favored status under US immigration laws. However, there are a few things to know about the process.
Family-based immigration has long been one of the best options for those wishing to become US citizens. As of December 21, 2000, the Legal Immigration Family Equity Act was signed into law. It was designed to reunify families who had been separated by immigration. This act created the V visa, a special category of green card, which allows qualified family members to enjoy the same advantages as other green card holders.
Another way to immigrate to the United States is through a job. Employers may sponsor foreign workers for permanent employment in the U.S. If the employer terminates the employment, the worker will need to leave the country. In order to retain the employment, the worker may have to adjust his or her status to LPR.
A family-based immigration lawyer can explain the process, help you decide which type of visa is right for you, and offer guidance on the process. In addition to determining whether you qualify for family-based immigration, a family-based attorney can also assist you in obtaining a Green Card and achieving your citizenship goals. Whether you're a citizen looking to bring in your loved ones, or an employer looking to sponsor a foreign employee, a family-based attorney can make your experience a lot easier.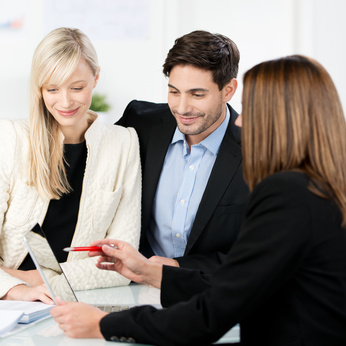 As with any other immigration process, there are a number of factors to consider. For example, there is a cap on the number of visas issued in each country each year. This means that the number of green cards available is limited. Also, there are limits on the number of family-based immigrants who can be admitted in any given year. You might have to wait for several years to get a green card for your spouse or children. While family-based immigration is a popular and lucrative way to gain citizenship in the United States, the process can be complex and time-consuming. To avoid costly delays, it's wise to speak with an experienced family-based immigration attorney before you even begin.
In addition to determining whether you're eligible for family-based immigration, you might also need to consider the benefits you will enjoy as an LPR. LPRs can obtain a wide range of jobs, including those that are not restricted to citizens.
Limits On Family-Preference Visas
Thousands of people from many countries are waiting for family-sponsored green cards in the United States, but the demand for these visas far exceeds the supply. The immigration law limits the number of immigrants from each country in a given year. Family-based immigration accounts for two-thirds of legal immigration to the United States. However, critics argue that the system is skewed towards relatives, claiming that the "chain" of migration is not necessarily a legal one. In fact, the number of immigrant visas is limited by the Immigration and Nationality Act (INA).
Immigrants in family-based preference categories, such as F2 and F3, can wait for as long as 30 years before being issued a green card. This backlog is particularly severe for countries with high demand. As of November 2018, 121,000 people from India, China, the Philippines, and other countries were waiting for green cards in the U.S. That's a big jump from just a few years ago.
Immigrants in family-based preferences must first submit proof of their citizenship to the National Visa Center (NVC). They are grouped into preference categories, and each is allocated a certain number of immigrant visas each year. These include immediate relatives, spouses, and minor children of U.S. citizens, as well as married and unmarried children of permanent residents. Some other relatives are also considered for green cards, but do not enjoy the same level of preference.
Immigrants who are married and have children can petition for their spouse and children to join them in the United States. EB-1 visas are issued to exceptional scholars and researchers, while EB-2 VISAs are for multinational executives and managers. Since 1991, family-based immigration has increased by more than 1,700 percent, including the admission of an additional 32,000 spouses and children each year. There are also several visa categories that prioritize immigrants with extraordinary abilities, such as the EB-2 VISA for outstanding professors and researchers.
Family-based preference category visas have annual numerical limits, with the highest limit being 226,000. Unlike other categories of immigrant visas, family-based preference visas have a backlog. Wait times vary depending on the visa type and the visa category. If you are interested in applying for a family-based immigrant visa, check the visa bulletin published by the Department of State on the 15th day of each month. It's the best source for current application dates.
As of November 2018, family-based immigrants comprised 68.8 percent of all new LPRs. Currently, the family-based preference category is the most popular of all legal immigration options. Despite the backlogs, the visa bulletin reported that 3.9 million people were currently on a waiting list. A recent memo released by the Department of State addresses the problem of age-out of children of permanent residents.