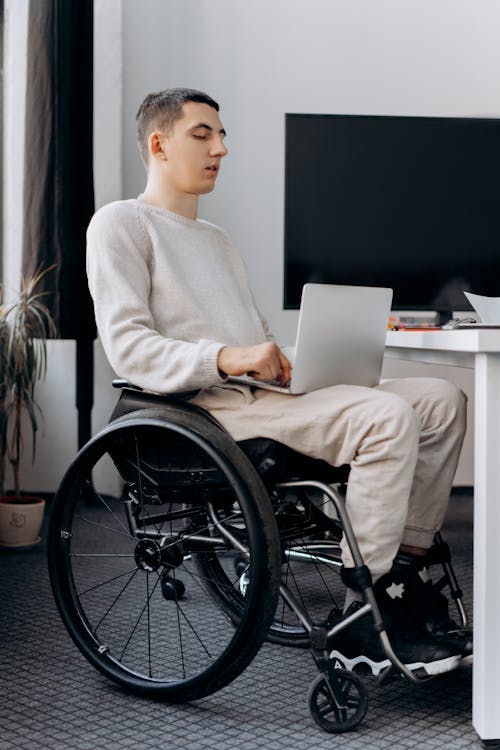 The COVID-19 outbreak in 2020 caused a significant shift in the use of the Internet and digital technology. Every industry in the world became heavily dependent on information technology, whether it is business, education, entertainment, or basic needs. People have realized the importance of a website and the Internet to meet the necessities of everyday life.
And yet, it seems American society is failing to include people with disabilities who have been trying to cope since before the pandemic started. They are still struggling to purchase goods, obtain information, or access critical services on the Internet due to various digital accessibility challenges.
It is appalling that people with disabilities cannot enjoy their digital rights because of simple problems like low contrast, small texts, or missing close captions.
Web Accessibility Laws in the Us
According to the CDC, almost 26% of the American population lives with a form of disability. That means almost 61 million people in the country face challenges to access something as basic as the Internet. It is not like the US does not have a website accessibility law.
Title III of the Americans With Disabilities Act (ADA) clearly states that any public or private organization that offers facilities open to the public must take adequate actions to ensure equality of access.
Since a business website falls under the category of public commercial facilities, it has to be accessible to customers with disabilities. Hence it is mandatory for businesses in America to ensure that their website content and other digital technologies can be used by people with audio, visual, motor, or cognitive impairments.
Since the ADA does not provide guidelines on how to make a website accessible, the World Wide Web Consortium (W3C) has formulated the Web Content Accessibility Guidelines (WCAG). The Department of Justice (DOJ) recognizes that business websites must meet the current WCAG 2 .1 level AA guidelines for ADA compliance.
The Trend of Accessibility Lawsuits in 2020
Many business owners did not know about website accessibility until someone handed them a notice for a lawsuit. The number of accessibility lawsuits saw a significant increase in 2018 and 2019. There were several high-profile brands like Dominos Pizza at the receiving end of a demand letter.
Most of these lawsuits claimed that the websites were not optimized for people with visual impairments. Even though the curve of accessibility lawsuits seemed to have flattened at the end of 2019, recent statistics state otherwise. According to a WebAIM research report, 98.1% of the top 1 million websites fail to meet the WCAG 2.0 guidelines.
It shows that web accessibility violations are still quite prevalent and rampant. The number of lawsuits went up significantly in 2020, and demand letters from lawyers continued to increase in California, Colorado, New York, and Florida.
It seems that there has been an increase in the number of cross-state lawsuits, where plaintiffs and accessibility activists are filing legal complaints against non-compliant businesses all over the country.
Several web accessibility service providers have reported that the increase in the number of lawsuits filed in state and federal courts is as high as what we witnessed in 2018 and 2019. Most companies being sued are resorting to an out-of-court settlement with amounts as high as $ 20,000-$ 150,000.
The Way Forward
The writing is quite clear on the wall that AI and machine learning can present real solutions to web accessibility.
Web accessibility platforms  like accessiBe have launched AI-based solutions. These solutions can make websites ADA compliant automatically with a few lines of JavaScript coding.
The startup aims to make every website on the planet accessible to people with disabilities by 2025. An AI-powered software works in the background continually while analyzing the website's structure and contents. It will also make sure that the website meets the current WCAG 2.1 guidelines for web accessibility.
AI-based software ensures that a person with visual impairments can use the website with screen readers or other assistive devices. These solutions also make suitable adjustments for users with cognitive, motor, or other forms of disabilities. An AI software uses image recognition technology to provide apt alternative text for essential pictures on a website.
The lip-reading features can automatically generate closed captions or transcripts for informative videos. AI-based solutions can adjust color, spacing, contrast, font size, and other elements too according to the needs of a user.
The traditional methods to ensure website accessibility can seem arduous and extravagant for small and medium business owners. However, AI-based solutions can make a website accessible with minimal effort and significantly less cost.
Business owners can ensure their legal compliance using these solutions while fulfilling their social responsibility. The AI-based software can also attract customers with disabilities to the business, which can make the entire enterprise profitable.